RAM & Jeep Battery Replacement

in Fontana, CA
When your car won't start or you notice its lights aren't working well, come to the Fontana Chrysler Dodge Jeep RAM service center for car battery repairs. We understand how important it is to keep your car running at its best, and that's why we offer a wide range of services for your car battery. Whether you need a replacement, repair, or maintenance, we have the expertise to help you get back on the road quickly and easily.
The team of certified technicians at our RAM dealer in Fontana can provide a thorough diagnostic assessment of your vehicle's battery system and take necessary steps to ensure it is running optimally. With our professional knowledge and experience, customers can be sure their vehicles are in safe hands when they come in for service at Fontana Chrysler Dodge Jeep RAM.

Do I Need a New Car Battery?
The answer to this question depends on the condition of your current battery. If your car battery is more than four years old or showing signs of wear and tear, such as difficulty starting or dim headlights, then it may be time for a new one.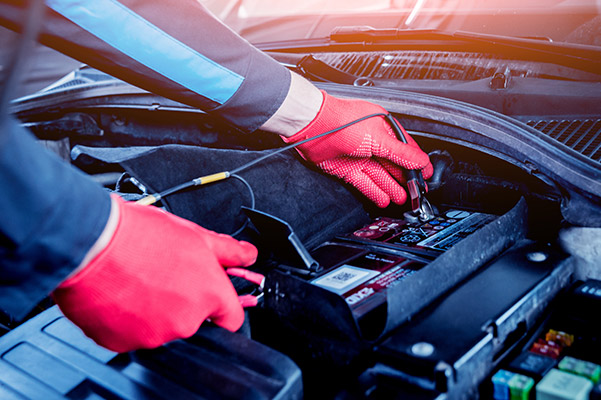 To determine if you need to replace the car battery, we recommend having a certified technician perform an inspection and diagnostic assessment to accurately identify any potential issues. This way, you can make an informed decision about whether or not it's time for a new Jeep battery. Schedule battery service in Fontana today for a quick appointment!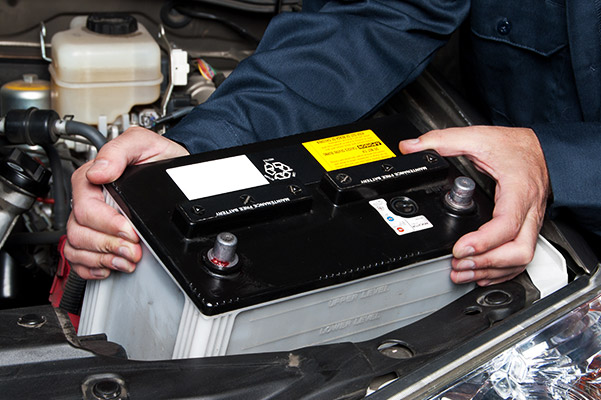 Car Battery Specials in California
Contact Fontana Chrysler Dodge Jeep RAM to see how we offer a variety of car battery specials and incentives to help customers keep their vehicles running smoothly. We offer discounts on new RAM batteries, inspections, diagnostics and more.